The Worlds first DMX Controllable LED Ice Bucket Intelli-Puck!
Connect to our DMXRemote Transmitter and make each and every LED Ice Bucket or Service Tray an intelligent lighting fixture. High quality, rechargeable, dimmable, and waterproof (IP68 Rated)
High output, dimmable, long Range RF wireless RGBW DMX fixture.
IP-68 Rated waterproof housing with dual seals.
1500mAH Rechargeable battery housing with usb charging port.
12 Unit USB fast charger base stations simplify deployment a re-use.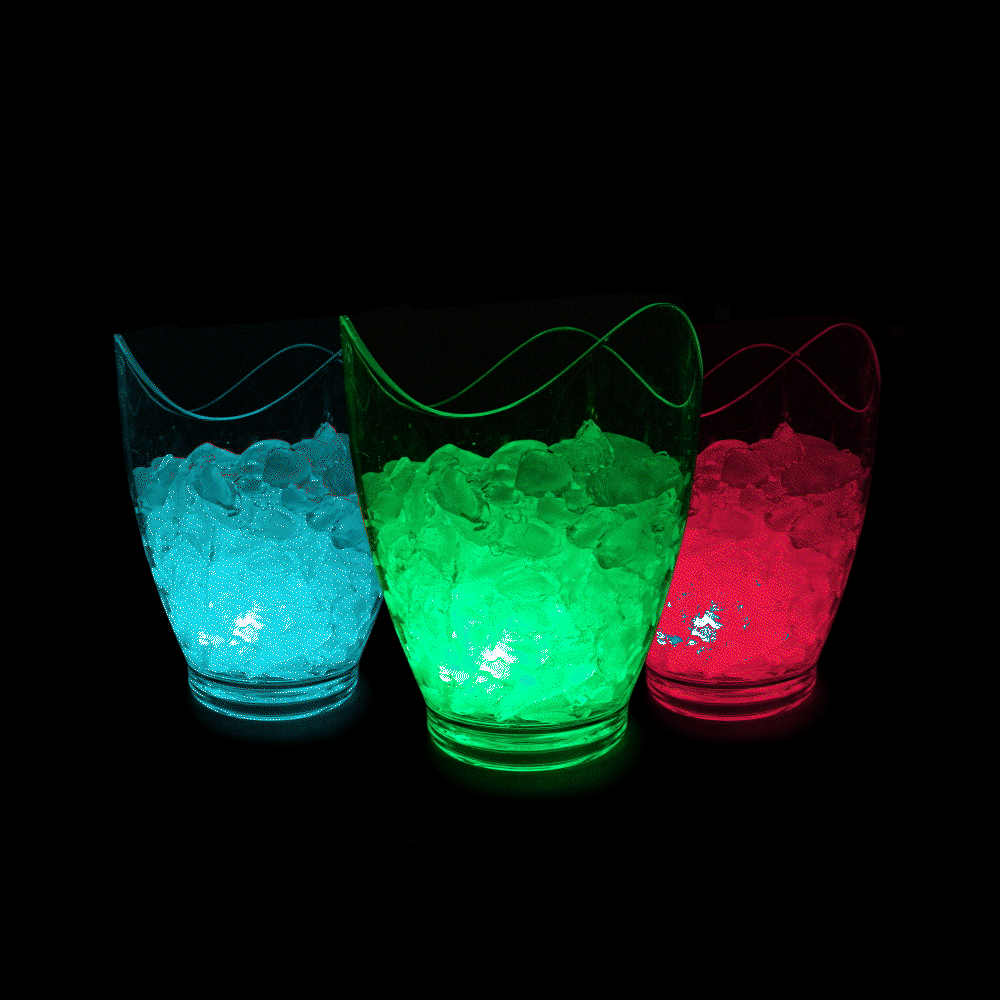 ​Extend and sync your stage/show lighting to every table and VIP Booth.
Create a truly memorable and immersive experience with these one of a kind Ice Bucket LED Intelli-Pucks. Make each Ice Bucket, Centerpiece, Prop, or tray dance to the music and sync to your show.
Smart Charging Station with 12 Ports USB Charging Dock USB of Universal Compatibility Charging Station.
​
12 Ports with Strong Power

Featuring 12 ports, the smart provides you enough ports to your devices. When you are holding a party, you can take it out for everybodyto their devices.

Potable and Sleek Design

Simplified outlook matches perfect with surroundings. Portable size enablesyou to carry it everywhere you go.

Safe Use